Foundation Paper Piecing Sunset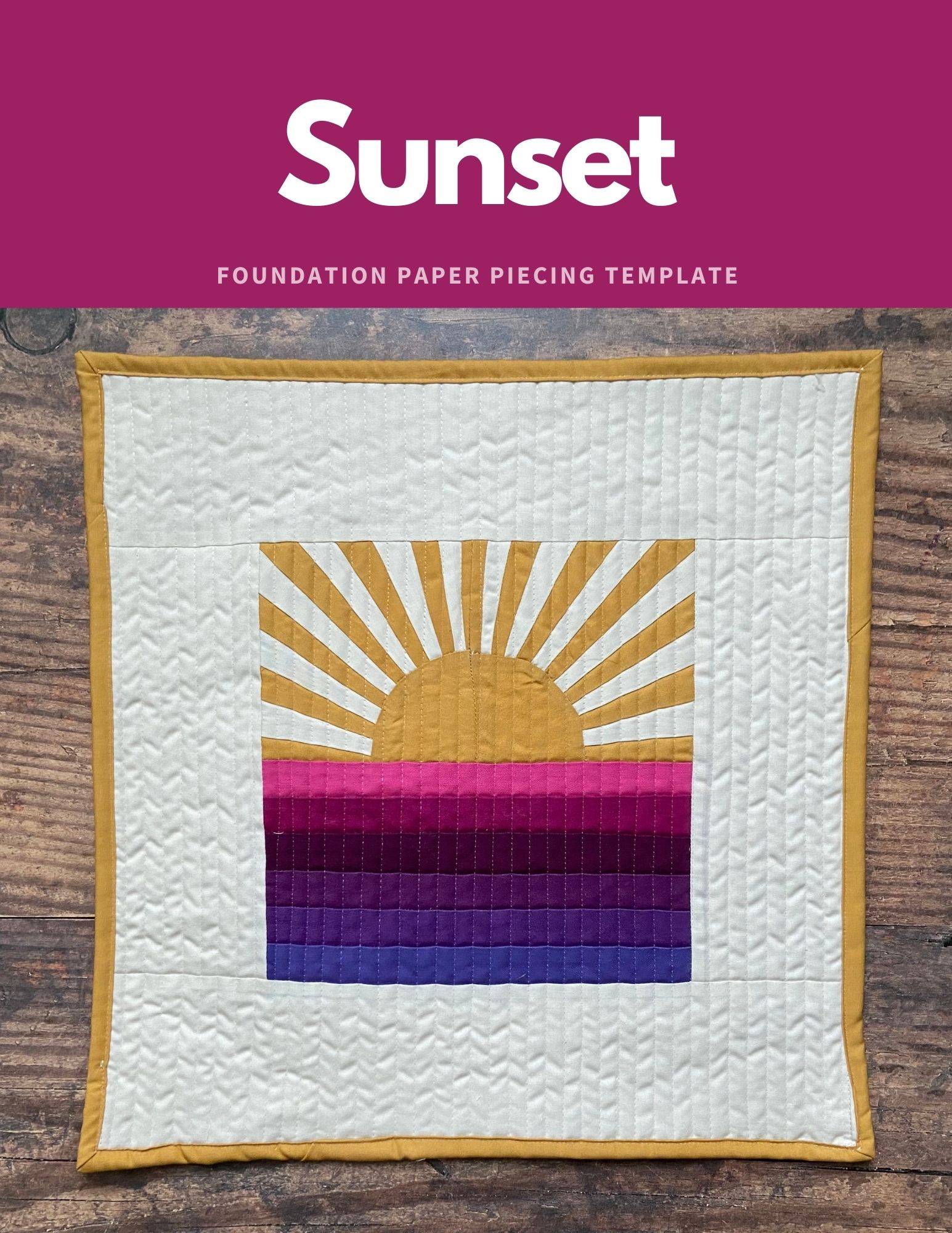 Create your own sunset with this free foundation paper piecing template. Pictured mini quilt includes a 3" border surrounding the sunset block.
New to foundation paper piecing?
Check out our video on how to create quilt blocks using the foundation paper piecing method. Foundation paper piecing is great for creating accurate quilt blocks using paper templates. It might just become your favorite way for quilting!