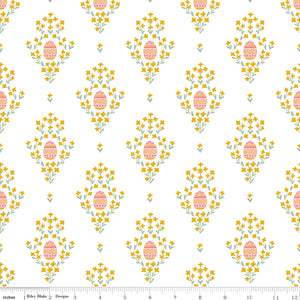 Easter Egg Hunt by Natalia Juan Abello for Riley Blake Designs
Easter egg hunts bring the start of Spring and a promise of warmer weather.  Cute bunnies hop through backgrounds of green, pink, white, and yellow dotted with carrots, daffodils, daisies, and buttercups.
Fabric is cut by the yard.  Multiple quantities ordered will be cut in one continuous piece.
100% cotton